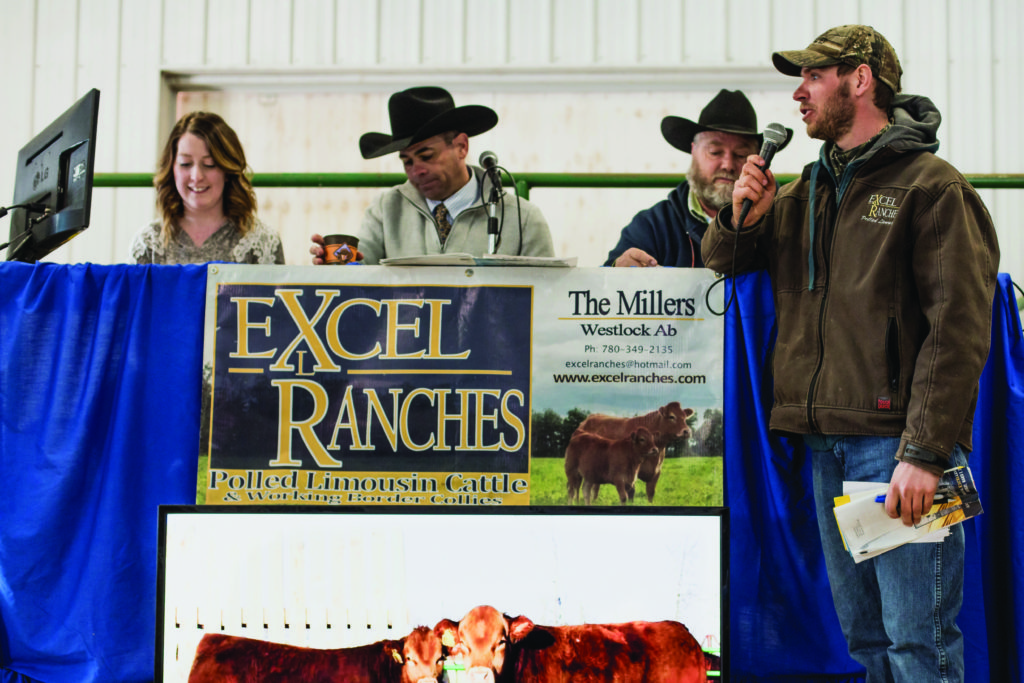 Each spring, we offer a select group of animals for sale in our "Excel"lence Sale. In the past couple of years, the sale has expanded to include a good selection of Yearling and 2 Year Old bulls from, including bulls from our Lim-Flex and Angus programs. We also offer a select group of Open Heifers for sale.
Repeat buyers are very important to us, and we back up the bulls we sell to keep our customers happy. We are happy to say that in the past 95% of our bulls have gone to repeat buyers!
2020 Excellence Bull Sale
Thursday, March 12, 2020
2:00 PM • At the Ranch
Follow us on facebook to stay updated on all of our news.
If you have any questions, want to stop in and look at the bulls or want a hard copy of the catalog call/text Cody 780-349-0644